Cyber Security & Cloud Architecture Course

An accelerated Practical Workshop
Covering
Cyber Security, AZURE, AWS, and GOOGLE Cloud
This course prepares you with usable and actionable strategies to prepare yourself and your organisation
for the huge challenges of Cyber Security and the rapid adoption of Cloud technology.
Practically apply cyber security and setup the services offered by the major cloud hosting providers; AWS, Azure and Google.
Step-by-Step Guide
Cyber-security Principles
Vulnerability Analysis
Social Engineering and Compliance
White-hat hacking
Cloud Architecture Fundamentals
Virtual Machines
Hosting and Scaling
Databases and Storage

NEXT AVAILABLE DATES:
4 Weeks 18 August 2020
Tue + Thu evenings
CBD Perth | Virtual Online Classroom
Apply Now
Want training in your local area?
Contact us

Call 1300 663 228 or email info@codemasterinstitute.com with any questions you may have.
Certification
An added benefit is that this course helps with your preparation for the Microsoft Azure, Amazon AWS, and Google Cloud Certification.
Azure
Microsoft Azure Fundamentals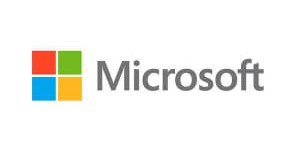 AWS
AWS Certified Cloud Practitioner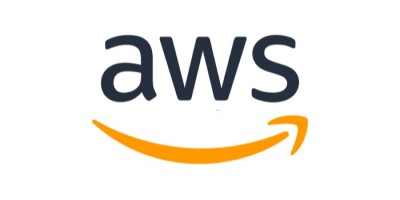 Google
Associate Cloud Engineer
Why Cyber Security and Cloud Computing?
Understanding Cyber Security and Cloud Architecture is a better way to run your business.
It increases security, reliability, control, efficiency, scalability, flexibility, accessibility, collaboration, and competitiveness.
Improved Cyber Security reduces potential damages from cyber-attacks, data breaches, reputational harm and in some cases physical impact.
Cloud services offer pay-as-you-go options, with no initial layout, allows for secure and scalable enterprise projects, unlimited storage, and better disaster recovery.

In a few efficient days you will have cutting edge practical skills. You will learn from industry experts who will show you what works. This is a rare opportunity to learn by doing and to develop proper understanding of Cyber Security and Cloud Computing in a friendly environment. Learn Cyber Security and Cloud Computing in person in a small workshop environment from friendly trainers. No exams or tests just practical usable skills that make you invaluable to any organisation.
Entry Requirements
No prior programming or analytic skills required, although prior undergraduate or equivalent credit gained for recognised learning would be beneficial.
Structure
4 weeks
2 x sessions per week
Tuesdays + Thursdays: 5.30pm – 8.30pm
Endorsed by

Apply Now
Contact Jen for custom group training.
1300 663 228
Email us
What you will master
LEARNING OUTCOMES
- Formulate and implement cloud hosting infrastructure using Amazon Web Services (AWS), Azure and Google Cloud. -
- Assemble and implement virtual machines, virtual networks with logging and monitoring in a secure manner. -
- Plan and incorporate relational, document and key-value databases + File and Disk Storage. -
- Construct and configure load balancers, auto-scaling and containers. -
- Investigate the technical and non-technical foundations of Cyber-security principles. -
- Develop and challenge, attack and defence exercises, with Cyber-security introspection. -
Cloud Architecture
Amazon Web Services (AWS)
Microsoft Azure
Google Cloud
Cyber Security Principles
Technical Foundations
Non-technical Practical Security
Security in the Cloud
Price
Accelerated 4 Week Cyber Security and Cloud Architecture Course:
From

$ 2475
Apply Now