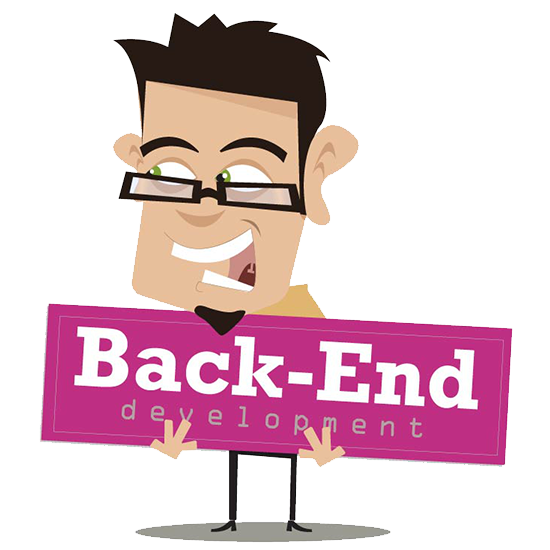 Back-end Web Development
What you will master
This course will teach anyone to add back-end functionality and databases for functional websites.
Back-End / Web Server Programming.
Learn about webservers, databases, and languages such as PHP, SQL, and other modern languages.
Development Frameworks.
Setup server and hosting environments.
Do it right with web development frameworks, MVC Platforms, versioning, and anything else to make the life of a developer easier.
Apply Now
NEXT AVAILABLE DATE:
(Closed)
TBA
Location:
Perth CBD
Call 1300 663 228 or email register@codemasterinstitute.com to show your interest
Be part of something real
We are going to teach you the core building blocks of back-end web development. You will be the developer who knows how to build databases, web-client/server interaction and manage the back-end and hosting. We teach real programming skills - allowing you to help organisations on their back-end coding needs.
Requirements
A laptop with either Windows OS or Mac.
A modern web browser like Chrome, Firefox or Safari.
Prior coding experience and knowledge in front-end HTML, CSS, Javascript and Programming Theory is required.
Preferably the 'Codemaster Institute Front-end Bootcamp' or similar front-end courses.
Part-time structure
Study while you work
Every Saturday for 5 weeks
Saturday mornings: 9.00am – 12pm
Details
A STEP-BY-STEP GUIDE THROUGH:
PHP / MySQL basics
Object Oriented Programming
File Structure
Database Setup
Asynchronous Programming
AMP, WAMP
Database CRUD using SQL and PHP
Algorithms
MVC Frameworks
LESSONS
9 Modules in 5 Sessions
DURATION
5 Saturdays (9am-12pm)
LOCATION
Perth CBD
START DATE
PRICE
$ 1,195
$ 990 (early bird)
"Whether you want to uncover the secrets of the universe, or you just want to pursue a career in the 21st century, basic computer programming is an essential skill to learn." – Stephen Hawking
Apply Now